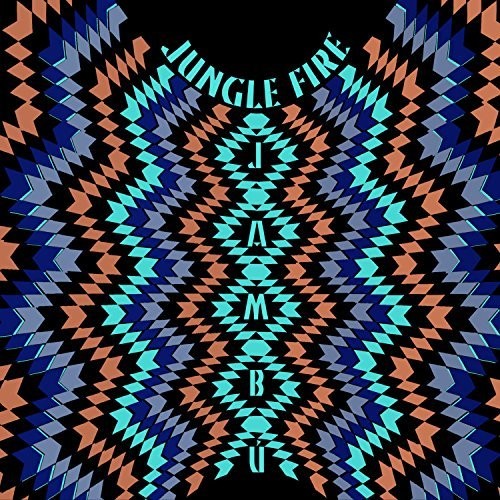 Jungle Fire - Jambu LP
Pickup currently unavailable at 2235 Fern Street
2235 Fern Street
Pickup currently unavailable
2235 Fern Street
San Diego CA 92104
United States
6197844286
It will come as no surprise to longtime fans of Jungle Fire (b-boys and otherwise) to learn that the band's second album, Jambu, is a fiery cocktail of Afro-Latin funk and rhythms. However, unlike its 2014 predecessor, Tropicoso, there isn't an urgency to get listeners off their chairs and onto their feet. Instead, the album plays out more like the soundtrack to an unshot movie documenting the band's travels in South America.
"There are definitely some bangers," says percussionist Alberto Lopez, who was one of the initial half-dozen musicians who comprised the original, then-unnamed Jungle Fire lineup. "All of the record is danceable, but I think there are three tracks, 'Lamente Momposino,' 'Efori' and 'Bele Bele,' that are very cinematic. They go beyond pure dance music. In addition to the tropi-funk, the Latin funk, that we explore, we went for a musically explorative thing where we introduced a psychedelic element, much more so than in the previous album."
Jambu certainly puts Jungle Fire's identity into sharper focus. While it was easy to call out the artists that influenced the tunes on Tropicoso, the group sounds more comfortable in its own skin this time around.