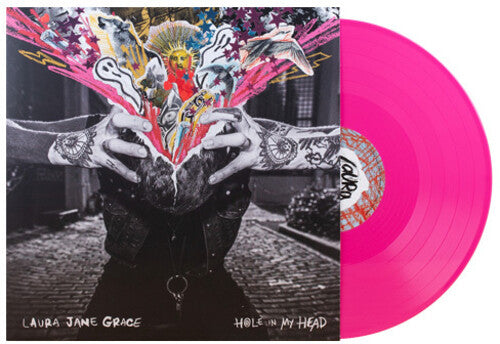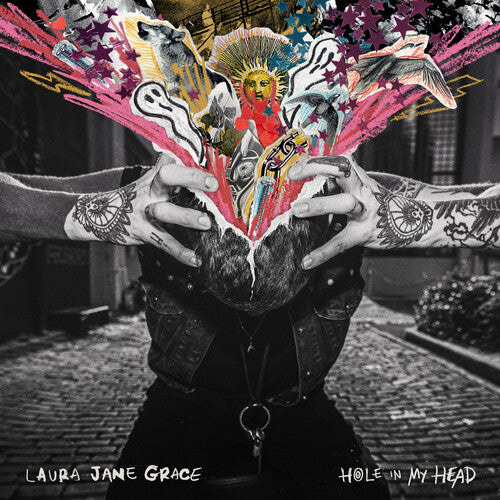 Laura Jane Grace - Hole In My Head LP (Colored Vinyl, Pink)(Preorder: Ships February 16, 2024)
*Please note: This title will ship on or around its release date of February 16, 2024. Date and availability is subject to change. We cannot guarantee the coloring of the vinyl will be identical to the mock-up. We will ship all items in your order when the last title is released and available – so if you would like anything else on your order shipped separately, please place separate orders. Thank you.
Opaque Hot Pink Vinyl w/ download card in jacket. In the Summer of 2022, a 10-year journey came to an end in Amsterdam. It's final score, as the curtain closed and the lights came up, was comprised of the orchestrations that preceded and followed the final act: the buzz of a barber's razor, the droning resonance of a tattoo machine, and the brush of electric sound from the surprise gift of a friend. - For a decade, a leading figure and frontwoman of post-punk staple band Against Me!, Laura Jane Grace, had been slowly accruing black-laden bodywork by master Japanese tattoo artists Gakkin and Kenji Alucky. Beginning at her feet, Gakkin's freehanded, organic figures and Alucky's high-contrast geometric works had taken the three all over the world together just as it had taken inches all over Laura Jane's figure. Finally, though this artistic exercise in time and tattoo ink came to a head. Literally. The last place Laura Jane Grace needed tattooed, was her head. - Whilst on tour in Europe that Summer, Laura Jane Grace, reached out to Gakkin. His shop had been relocated to Amsterdam and the two agreed to meet while they were both there. Pain of course was a consideration, but the most decisive action was that Laura Jane Grace needed to shave her head. As a prominent figure in the... more. All songs written & performed by Laura Jane Grace.