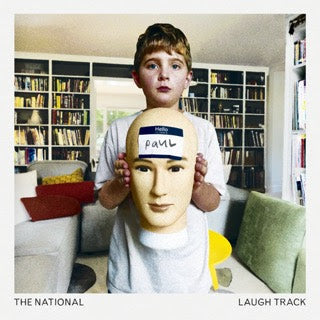 The National - Laugh Track 2LP (Indie Exclusive Clear Pink Vinyl) (Preorder: Ships November 17, 2023)
*Please note: This title will ship on or around its release date of November 17, 2023. Date and availability is subject to change. We cannot guarantee the coloring of the vinyl will be identical to the mock-up. We will ship all items in your order when the last title is released and available – so if you would like anything else on your order shipped separately, please place separate orders. Thank you.
The surprise companion to The National's April release First Two Pages of Frankenstein, Laugh Track is the band's most freewheeling, all-hands-on-deck album in years. If Frankenstein represented a rebuilding of trust between group members after 20+ years together, the vibrant, exploratory Laugh Track is both the product of that faith and a new statement of intent. Reveling in the license to radically upend its creative process, The National honed most of this material in live performances on tour, and captured those invigorated versions in impromptu sessions at producer Tucker Martine's Portland studio. Two nights later in Vancouver, the nearly eight-minute album closer "Smoke Detector" was recorded during soundcheck, completing a body of work bristling with spontaneity and vintage rock energy that makes a perfect complement to the songs found on its more introspective predecessor.